Home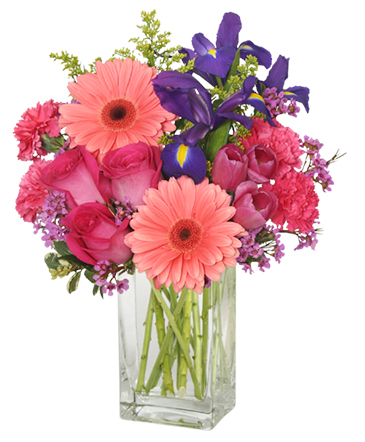 Suddenly Spring
Flower Arrangement
Brighten someone's day with the inspirational beauty of these spring flowers! This arrangement has vibrant pops of color and is perfect for the person who likes to have a little bit of fun. Filled with gerberas, carnations, roses, tulips, and more, this arrangement is bursting with spring spirits!
At Wild Poppy Florist, We Deliver Joy By the Bunch!
We love the way beautifully arranged flowers make people smile. Enjoy our creative designs that combine unique materials, textures, layers and colors for memorable floral arrangements.
We hope you enjoy your online shopping experience with secure 24-hour ordering right at your fingertips. If preferred, you may call us to place orders direct at (541) 593-2027 or stop by our shop and visit us today....we look forward to meeting you.
Thank you for visiting our website for flowers delivered fresh from a local Bend, OR florist, Wild Poppy Florist!